View the works of author Jody Glittenberg
"The Promise Seed: Saving Mother Earth" is a historical fiction dealing with five generations of Schulz's from Iowa. It's a love story of naive homesteaders to the prairie of northeastern Colorado. Only the wise counsel of a Cheyenne Native widower, Red Hair in Sun, and a famous seed specialist, Papa Paul, save them. Bitter blizzards, prairie fires, blistering summers challenge the best who live in dugouts with snakes, bugs, and darkness. Grasshoppers destroy their crops and even the wooden chairs in the kitchen. The Dust Bowl, the Great Depression, World War II  are life-changing events but the family never loses faith in God/The Great Spirit. The children, like the seed crop, The Promise Seed, have talents of their ancestors: music, art, leadership, passion for seeds, and healing.The novel comes to a startling end as the grave reveals a long held secret.
Jody uses her profound observation and lyrical poetic writing in bringing to life well-rounded and developed strong characters. Women show strength as well as humor and men show wisdom as well as tenderness.Reviewers have given 5 stars in their reviews and one even says, "It's better than Steinbeck".Terror and fear are matched with unbending faith in God/Great Spirit in the love and connectios to all living creatures. This novel matches Haruf's "Plainsong". This first novel joins Glittenberg's five other writing awards in anthropology and psychiatric nursing.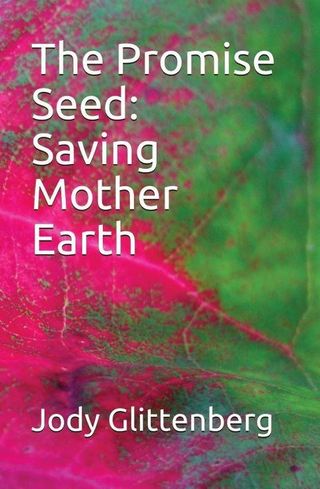 Violence and Hope in a U.S. Mexico Border Town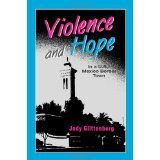 We overcame drug dealing, gangs, and violence but poverty still surrounds us. Migration is a tough ride; some need to do it to save their lives and others to gain economic advantage. The story of Esperanza is a 21st Century story of fighting discrimination.Mexicans coming from the Border labor longer than others for less pay. They move on as quickly as possible to greener fields north of the Border; their children never have a chance to stay in one school long enough to make a difference. Hence multi generations live in continual poverty. A comprehensive immigration system is suggested and reform of the correctional/justice system We were united in changing our situation.We partnered with the research team from U of Az in a natural study of the town funded by NIDA.The researchers lived in a HUD aparment for 3 years as good neighbors.The study was called Community Empowerment Partnership Project.Working together over $13 million dollars were awarded one square mile town with 5,500 inhabitants.The book tells how the town changed streets, businesses, getting rid of prostitutes and gangs,Crime was cut in half .Bill Clinton visited the town and gave the Weed and Seed Award for the progress made.Over 35 students from three universities partnered with the research team.The Project shows that it can be done. When the team left; we said, "We did it ourselves" Now a decade later we are still thriving.
To the Mountain and Back: The Mysteries of Guatemalan Highland Family Life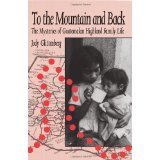 A classic anthropological study of hoe-and-machete Indians and Ladinos in Highland Guatemala, illiterate and poverty stricken. Yet they've learned ways of spacing births to maximize household economy. Exciting events such as Nurse Glittenberg's doing surgery on an old woman's belly whose guts were hanging out from being kicked by a cow.
The author also lives through witchcraft, hurricanes, and a volcanic eruption near er hut in a tiny village.
This first person account is readable, exciting, and authentic, and shows the stages of becoming an anthropologist. Rave reviews from students have continued over 25 years; (published by Waveband Press, 1994)